---
---
Voted #1 Best Outdoor Patio Furniture Set In The USA!
Introducing our brand new state of art 3 Pieces Outdoor Patio Furniture Designed by our talented design team to help enhance your patio decorations while adding a sense of taste and desire!
Elegant New 3 Piece Patio Furniture
Have some friends coming over?! Great! now is the time to enjoy great company while low-key showing off your BEAUTIFUL new outdoor patio furniture!
You are going to LOVE this piece, we promise, or your money back! 💸
Enjoy A FREE Table With Your New Patio Furniture Set
Take advantage of today's special deal and GET A FREE TABLE! With your outdoor patio furniture set
..Our Special Deal Ends Tonight!
Enjoy FREE SHIPPING For Your Patio Furniture
Now for a limited time, you can take advantage of our FREE Shipping offer and have this LOVELY 3 Piece patio furniture delivered for free right to your doorstep.
...

$85 in shipping savings!
 Assemble Your Gorgeous 3 piece Patio Furniture With EASE!
The simple & easy to follow instructions make assembling your new 3 piece patio furniture a total breeze!
No more wasting hours to have your patio furniture assembled.
The total assembly time is around 30 minutes.
📦 Free Shipping For Your New 3 Piece Patio Furniture
Estimated delivery for your 3 pieces of outdoor patio furniture
is 3-5 Days within the US. 
Enjoy fast shipping when you place your order today!

All orders are shipped via USPS from our US. Warehouses. 
All orders are updated with tracking via email within 24 hours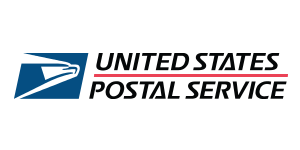 ---